Is net zero a risky target for Asia?
Transitioning to clean energy is a massive global undertaking, presenting significant costs and risks to businesses, governments and organisations throughout the world. Indeed, concerns over cost were top of the agenda at the recent COP27 UN climate talks in Egypt, with calls for developed countries to help finance energy transition for developing nations.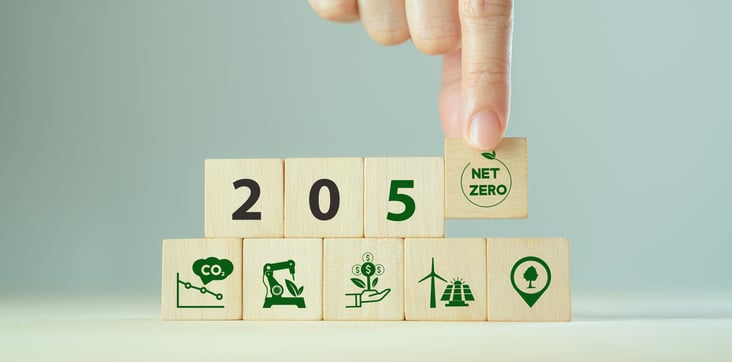 Investing in clean energy production, or switching from carbon intensive processes such as coke-fuelled steel forges to green hydrogen steel smelting, is expensive. As with any big investment, this comes with risk.
However, is doing nothing a greater risk? At the recent Atradius Live Event, Clean Energy Transition: a new way forward for global trade?, the Head of Trade Credit at global steel producer ArcelorMittal, Robert Leportier, said: "[Businesses that] are not doing anything on decarbonisation, they are not sustainable in time... Businesses which are too associated with coal for example, I don't think they have a bright future."
__________________________________
"Energy transition is not a si
mple case... but rather that significant investments need to be made into energy storage."
_________________________________
Appetite for clean energy investment
The fact is, transitioning to clean energy is not cheap and it is not easy. To achieve net zero by 2050, business analysts McKinsey estimate global spending of USD 275 trillion on physical assets. Much of this will need to be supported by private finance, although many counties are also investing public money, such as Japan's new Transition Finance initiative.
Last year, Vietnam's prime minister pledged to phase out coal in Vietnam and announced that, supported by the country's solar power boom, they are on target to reach net zero by 2050. Indeed, many commentators point to Vietnam as leading South-East Asia's clean energy transition. In November, Indonesia reached a landmark agreement with the G20 leaders. The Just Energy Transition Partnership is a financial commitment designed to help accelerate the country's clean energy transition.
During the Atradius Clean Energy Transition event, Gido van Graas from the investment bank ING noted that there is a clear appetite for investment in clean energy project among banks and other private investors. He said: "There is sufficient liquidity out there to really support the energy transition", and he pointed to carbon capture and electric vehicle projects that are already coming to life.
Looking ahead and noting projects that his bank is already investing in, he pointed to the importance of hydrogen as a future clean energy source and predicted that, like wind and solar technology, the cost of hydrogen-generated energy will come down.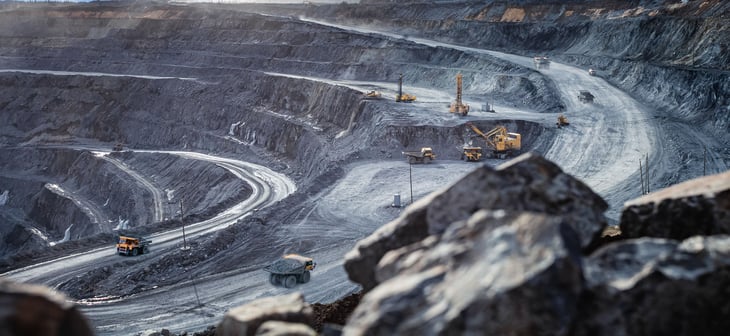 China predicted to lead world in PV and hydrogen development
China is the world's largest energy consumer and carbon emitter. According to the IEA (International Energy Agency), China accounts for one-third of the world's total carbon emissions. The majority of this comes from China's energy sector (in particular, coal-fired power stations), which accounts for almost 90% of the country's greenhouse gas emissions, followed closely by the country's steel and cement sectors.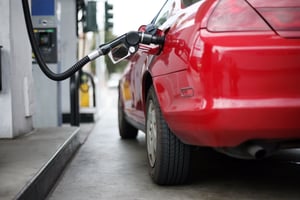 However, China is aiming to shake its reputation for the world's biggest user of fossil fuels and is investing in new renewable energy technologies. Earlier this year China published the 14th Five-Year Plan on Modern Energy Planning. This aims to achieve peak carbon emissions by 2030 and carbon neutrality by 2060 and accelerate the large-scale application of new energy storage technologies.
According to the IEA, solar photovoltaic (PV) additions have outpaced any other country and 70% of the world's electric vehicle batteries are manufactured in China. In August, Chinese state media announced plans to build the world's largest solar-powered "green hydrogen" factory in Xinjiang. In September, authorities in Liaoning province announced plans to develop nuclear, wind, solar, and hydrogen energy power stations. With a target date of 2030, the 600-billion-yuan project is expected to produce 60 gigawatts in power-generating capacity.
__________________________________
It will expose companies to new risks but also present the ones that are prepared with new opportunities
_________________________________
Managing risk during clean energy transition
For some the green energy transition is going too fast, for others it isn't happening fast enough, in any event it is happening and it will expose companies to new risks but also present the ones that are prepared with new opportunities. We seem to live in interesting but uncertain times of exponential change where disruptions are more frequent and more impactful. As always, it pays off to be prepared.
The commitments of governments to clean energy production and the increased use of technology such as electric vehicles throughout Asia certainly presents many opportunities for investment. But as the energy economist and Columbia University academic, Christof Rühl, explained during the Atradius live event, energy transition is not a simple case of switching off an old coal-fired power station and switching on a wind turbine, but rather that significant investments need to be made into energy storage (to ensure supply even when the wind doesn't blow, or the sun doesn't shine) and into transmission grids for electricity supply.
He also pointed to the importance of energy security. Noting the pressure of the current global energy crisis, he said: "There will not be an energy transition without energy security. And at least at the moment, there cannot be energy security without fossil fuels, whether one likes it or not."
According to Atradius risk expert, Dimitiri Pelckmans the current energy crisis and the clean energy transition are no different to any other geopolitical challenge that businesses have to navigate. Whether a business is facing an economic recession, a pandemic, or an energy crisis, the advice remains the same: know your customer, know your market, and take steps to secure your cashflow if you detect signs of deterioration or perceive an insolvency risk.
Learn more at Atradius Live Event, Clean Energy Transition: a new way forward for global trade?
All content on this page is subject to our Disclaimer, available here.